John Cena Comments On Baseball's Latest PED Scandal & Says He's Drug Free
WWE Superstar John Cena has chimed in on the news of Major League Baseball suspending Milwaukee Brewers player Ryan Braun without pay for the remainder of the 2013 season. The suspension is punishment for "violations of the Basic Agreement and its Joint Drug Prevention and Treatment Program," according to a statement released by MLB.
Cena, who has long claimed that he's never used performance enhancing drugs, tweeted the following on Tuesday afternoon:
"Also hats off to @MLB for putting their foot down against PEDs @SportsCenter @ESPN looks like more headlines on horizon. #playitclean"
"Wow PEDs are quite the topic, lots of Qs 1 tweet will clear it up,yes #Iliftbro @MLB some action>none, I am LIFETIME drug free #playitclean"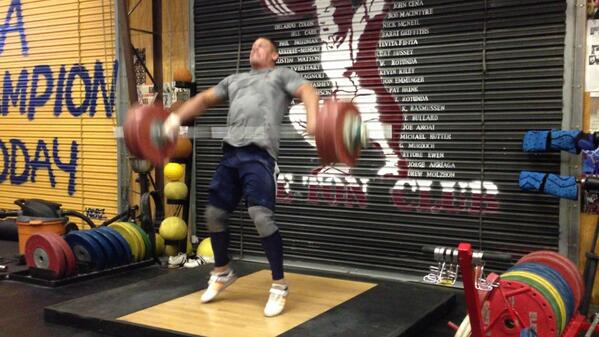 "Remember ladies and gents 'there is NO substitute for hard work!' It's a nice CLEAN snatch!!! #playitclean"
* VIDEOS of John Cena's INSANE Workout (Squat, Clean & Snatch) – BEAST Mode!
More Sport news