UPDATE: 2K has officially announced that John Cena will be the cover Superstar for WWE 2K15. The game is set to be released on the PlayStation 4, Xbox One, PlayStation 3 and Xbox 360 on October 28 in North America and October 31 internationally.
Cena said:
2K Vice President of Marketing Chris Snyder added: "With his outstanding record of accomplishments in WWE and beyond, the iconic John Cena is the perfect WWE Superstar to represent the WWE 2K franchise as we launch the first-ever WWE video game on next-generation consoles. Along with monumental gameplay, graphical and presentation improvements, we are confident that Cena will drive 'WWE 2K15' to cement its spot in history as the greatest WWE video game released to date."
The game is being developed by 2K studio Visual Concepts and Yukes.
ORIGINAL: As seen during the opening of Monday's RAW broadcast, WWE World Heavyweight Champion John Cena is featured on the cover of the WWE 2K15 video game. The game is due out on October 28th on Playstation 4, Xbox One, Playstation 3 and XBox 360.
Here is a photo of the cover: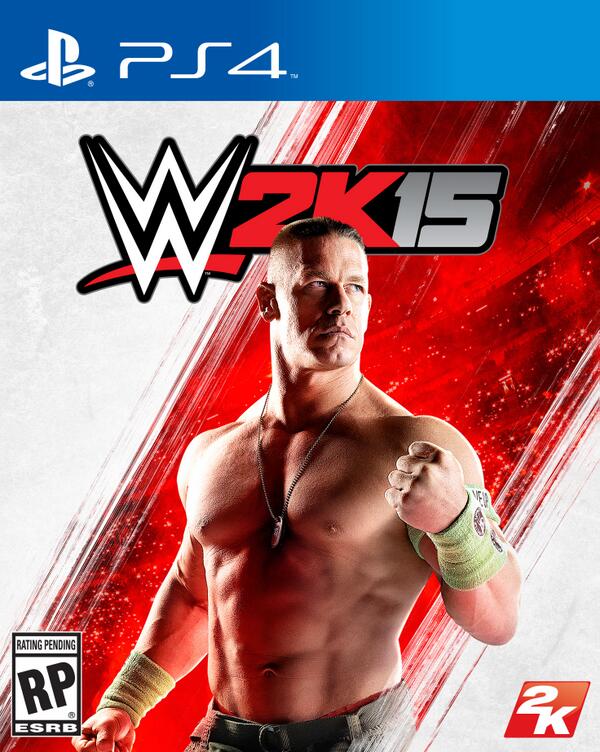 100% DIRECT LINK (PHOTOS): Layla Selfie-Pic In **HOT WORKOUT** Clothes!!!