UPDATE: The recent WrestleMania 31 poster released by Levi's Stadium website is not a real poster. The poster, which features Brock Lesnar, Batista, and The Rock, is actually a custom poster made by a fan who creates custom posters for PPVs. It is likely that someone working for the Levi's Stadium website did a Google search for WrestleMania 31, saw the fan-made poster, cropped it and put it on the site.
ORIGINAL: Levi's Stadium now has a page up for WrestleMania 31, which includes a promotional poster. It features The Rock, Brock Lesnar and Batista. The event happens on March 29, 2015.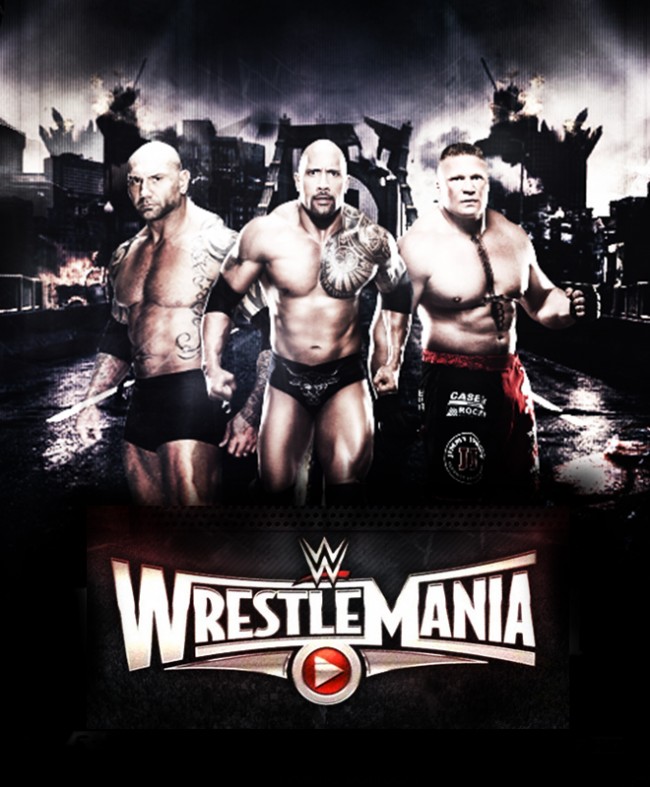 100% DIRECT LINK (PHOTOS): Summer Rae Doing A Split (HOT)!!!